This Photoshop tutorial is a continuation of creating a silhouette tutorial. The steps 1 – 4 are the same the previous tutorial.

Silhouette with solid background colour.

Step 5

Your image should already be selected. Now choose Select > Inverse. Your image should now look like below: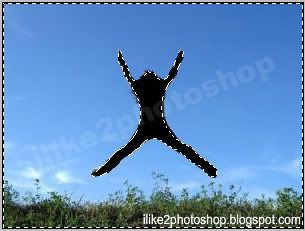 Step 6

Now select Layer > New fill layer > Solid colour and click ok. And choose a colour you wish and click ok.




You should silhouette with solid background colour.


Related Tutorials
Quick mask
Change sunset colour
Change mood of image
Merge image