This Photoshop tutorial will teach you how to create a sun tan effect in Photoshop. This effect uses the quick mask tool and the adjustment curves. I have used a free stock image from www.sxc.hu. You can also create a similar effect with the darker skin tutorial.

Sun tan in Photoshop

Step 1

Open an image in Photoshop.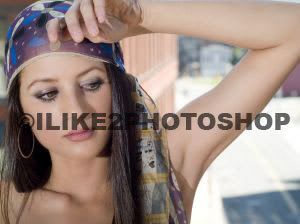 Step 2

Select the paint brush tool with an appropriate brush size. Then hit Q to enter the quick mask mode. Now carefully paint the areas of the image where you want the sun tan to be, like below:




The areas painted should appear in a red colour. If you make a mistake you can use the eraser tool.


Step 3

Now exit quick mask mode by hitting the Q key again. Then choose Select > Inverse and your image should look like below: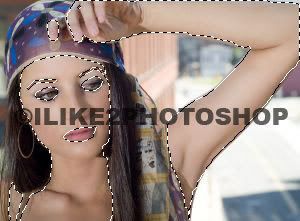 Step 4

Select Ctrl + J to copy the selection to a new layer. Now Select Image > Adjustment > Curves. Drag the curve from the centre to the right slightly like below. If you want a darker tan you can move the curve further to the right.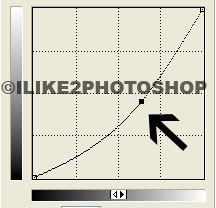 You should now have a sun tan.




Related tutorials
Darker skin colour
Change hair shade/tone
Change colour of hair
Whiter teeth