This Photoshop tutorial will teach you how to change hair shade/tone. You can use this effect to make your hair slightly lighter or darker. This effect is similar to the change colour of hair tutorial. For this tutorial I have used a free stock image of a woman which is available at: www.sxc.hu

Change hair shade/tone

Step 1

Open an image in Photoshop.

Step 2

Select the brush tool with an appropriate brush size. And select the Q key to enter quick mask mode. Now paint over the areas where you don't want to change the hair shade/tone, like below: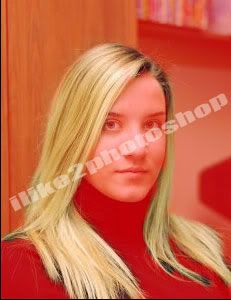 If you make a mistake you can use the eraser tool.

Step 3

Now exit quick mask mode by selecting Q and you image should be selected like below: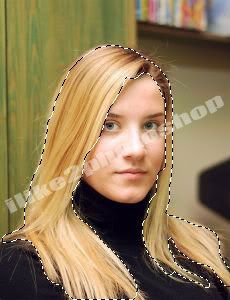 Step 4

Select Image > Adjustment > Curves. You now change the preset dropdown menu to lighter or darker. Or you could manually alter the curves to your liking. Using the preset gives a more natural look. In this image i used the lighter preset.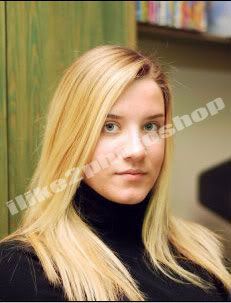 And this is the darker preset.




You may notice a slight change in the shade/tone of the hair. If you want a dramatic change of shade/tone i recommend changing the curves setting to your liking.