This Photoshop tutorial will teach you how to darken skin colour. This effect is very simple and can also be used to create any skin colour. For this tutorial I have used a free stock image of a man which is available at:www.sxc.hu

Darker skin colour

Step 1

Open an image in Photoshop.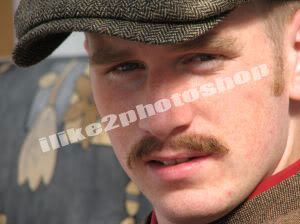 Step 2

Select Layer > New > Layer and click ok to create a new layer. Choose a dark foreground colour I used #cf8b54, but you can use whatever you wish. Now using the paint bucket tool fill in the new layer with your colour.

Step 3

Change the blending mode to color burn and the opacity to 50%. If you find that the colour is not to your liking, you can easily adjust the opacity or even a different foreground colour.




Step 4

Select the eraser tool with a white foreground colour and eraser the area of your image which you do not want to darker. This would be most of the image for example: eyes, lips, background, clothing etc. You should start to notice your image standing out. If you make a mistake select your chosen foreground colour and paint over you mistake.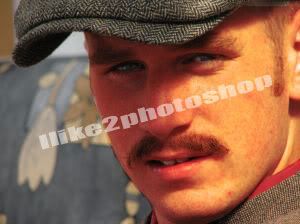 You should now have a darker skin colour.