This Photoshop tutorial will teach you how to open a car window. This effect is great if it's nice weather and the window is closed. This tutorial only requires three steps. I used a free stock image of a car which is available at: www.sxc.hu

Open car window

Step 1

Open an image in Photoshop.
Select the polygonal lasso tool and make a selection around the area where you want the window to be down. You can make as big or little selection as you wish. Your image should look like below: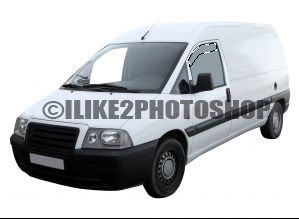 **Note the top selection of window should match the bottom selection or your window will have an awkward and out of perspective straight line.

Step 2

Select Ctrl + J to copy the selection to a new layer and then choose Image > Adjustment > Brightness/Contracts. I used the following setting: Brightness at -40 and Contrast at -3
0, but you can experiment with the various settings.




Step 3 – optional

Select Ctrl + Shift + N to create a new layer.
Choose the paint brush tool with brush size set to 1px and the opacity at 20% and paint the top line of the window. This adds a little definition to the window, but is not essential.



You should now have an open car window.


Related tutorials
Undercar lighting
Add light to any car
Tint car window
Change colour of any car