This Photoshop tutorial will teach you how to turn on headlight to any car. This effect is very quick only requires the lens flare filter. I have used a free stock image of a car which is available at: www.sxc.hu

Add lights to any car

Step 1

Open an image in Photoshop you wish to add light too. It's best to use an image which is slightly dark as it is unlucky for a car to have lights on in the day time.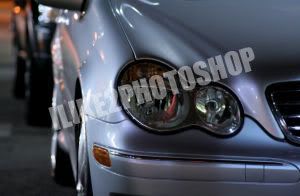 Step 2

Select Filter > Render > Len Flare. Now move the flare center to the centre of your headlights. I used the following options below: Brightness = 80% and Lens type = 105mm prime but you experiment with the settings. If you want brighter light increase the brightness using the slider.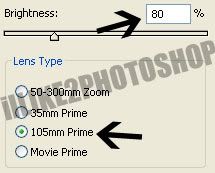 Now repeat this step for the other headlight.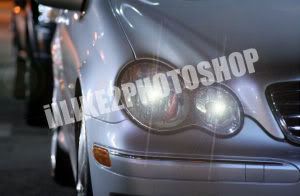 You should now have lights on your car.
Check out this tutorial to tint a car window.