In this tutorial you will learn how to create a honeycomb texture. The honeycomb texture looks like a bee's structure for holding wax. This tutorial requires using various filters and the gradient tool.

Honeycomb texture effect

Step 1

Open a new Photoshop document with the size 640 x 480 dimensions.
Set the foreground colour to #000000 and the background colour to #ecea26 as shown below:






Step 2

Select the gradient tool with the Radial gradient and the foreground to background gradient and drag a pattern on the canvas like below: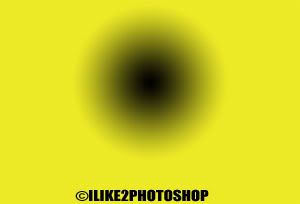 Step 3

Select Filter > Texture > Stained Glass and add the following settings and click ok:

Cell Size = 100
Border Thickness = 4
Light Intensity = 3
Step 4
Select
Filter > Artistic > Poster Edge
and add the following setting then click ok.
Edge Thickness = 1
Edge Intensity = 1
Poterization = 5
You should now have a honeycomb texture.