This Photoshop tutorial will teach you how to create a simple spiky sphere. You are required to use the extrude filter for this effect. The results of this tutorial look like a spiky/thorny ball.

Spiky sphere

Step 1

Open a new Photoshop document with 640 x 480 dimensions.
Take the paint bucket tool and fill the background colour black.
Select the elliptical marquee tool and drag a circle shape like below:





Step 2

Select any colour you wish and fill in your marquee with the paint bucket tool. I have selected #13b5ea colour. Now deselect the elliptical marquee Ctrl + D and your image should look like below:





Step 3

Select Filter > Stylize > Extrude and add the following settings:

Type: Pyramids

Size: 15 Pixels

Depth: 255 Random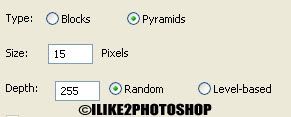 Step 4
To increase the size of the spikes choose

Ctrl + F

to repeat the effect. If you wish to change the colour of the Spiky sphere, select

Image > Adjustment > Hue/Saturation

and adjust the hue slider.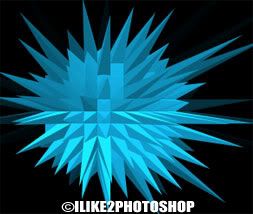 You should now have thorny ball effect.