This Photoshop tutorial will teach you how to add an image to a television set which is at an odd angle. You can also use this effect on a television at a regular angle. This effect can be used to change the current image inside the television. For this tutorial you will need an image of television and any other image you want to use. I have used free stock images which are available at: www.sxc.hu

Add image to TV

Step 1

Open your images in Photoshop.


Notice I have used a television that is at an angle.
Step 2
Select the image you wish to transfer and duplicate the layer by selecting

Ctrl + J

. Now making sure both images are slide by slide select the

Move tool (V)

. And drag the image onto the television like below: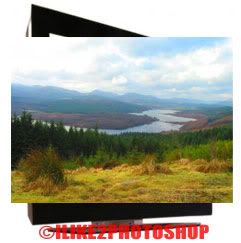 **You could alternatively copy (

Ctrl + C

) and paste (

Ctrl + V

) the image onto the television if you wish.
Step 3
Select

Edit > Transform > Distort

and manipulate the image to fit inside the television by dragging the four corners like below: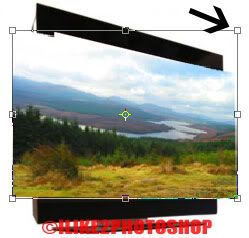 You should now have a image inside the television.