This Photoshop tutorial will teach you how to add a fog effect to an image. This effect requires using the cloud filter. I have used a free stock image which is available at: www.sxc.hu

Adding fog to an image

Step 1

Open an image in Photoshop.
And duplicate the background layer by selecting Ctrl + J.

Step 2

Make sure the foreground and background colours are set to default by selecting the D key. Now select the rectangular marquee tool and make a selection around your image like below:




**Make sure your selection is as close to the edge as possible.

Step 3

Choose Select > Feather and select 20 pixels as the feather radius. Now select Filter > Render > Clouds. And now select Ctrl + D to deselect your selection. Your image should look like below: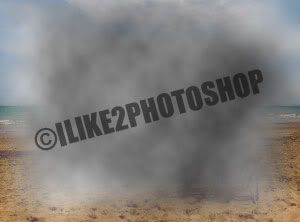 Step 4

Select Layer > Layer style > blending option. And locate the blend if section at the bottom of the window and alt + click at the little black stopper and drag it to the right side.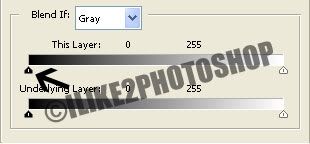 The black stopper should separate into two smaller stoppers.




Step 5

Select Ctrl + T and stretch the fog effect horizontally. And now lower the opacity to 90%.




You should now be able to add fog to an image.